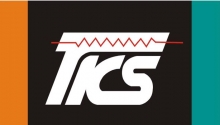 THINKING ELECTRONIC INDUSTRIAL CO., LTD.
住所

12F, No.93, Dashun 1st Rd., Zuoying Dist., Kaohsiung, 81357 Taiwan
ステージ

キーテクノロジ ステージ

ホール

ホール5

小間番号

5K31

出展予定製品

その他の受動部品(セラミック応用部品など)
会社紹介
THINKING is an Asia-leading manufacturer of NTC thermistors, PTC thermistors, and varistors. Its products are certified by UL, CSA, VDE, and TUV.
出展製品
出展製品情報 1
NTC Power Thermistor: SCK Series
抵抗器
NTC Power Thermistor (SCK)
NTC power thermistor, SCK series, is a disc type thermistor for inrush current limiting . It is a resistor with high negative temperature coefficient, and its resistance decreases as temperature increases.It can be installed at switch mode power supply, electric motor, transformer, adapter, and etc.
出展製品情報 2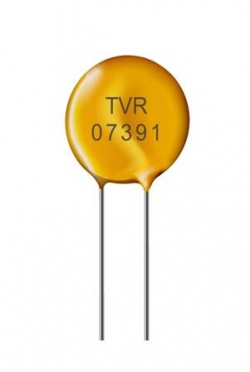 Metal Oxide Varistor: TVR Series
抵抗器
Metal Oxide Varistor (TVR)
Varistor is used to protect circuit from damage of abnormal surges, and which is a voltage-dependent resistor with bidirectional and symmetrical V/I characteristics. Most of THINKING's varistors pass safety approvals, including UL, cUL, VDE, CSA, and CQC. Its product family consists of several series in order to fit needs of power supply, home appliance, industrial equipment, and lightning protection applications.
出展製品情報 3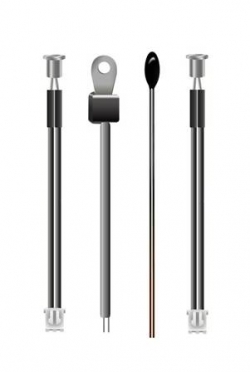 Temperature Sensor
抵抗器
Temperature Sensor
THINKING provides various sensors for temperature sensing and compensation, and each type of its sensor is with unique structure and made of different material. Therefore, its sensors meet needs of different applications, including laundry appliances, air conditioners, dishwashers, and coffee machines. Furthermore, customized cable lengths, R/T characteristics, and connectors are available to meet needs of customers.
お問い合わせ先
住所

〒813  12F, No. 93, Dashun 1st Rd., Zuoying Dist., Kaohsiung, Taiwan
担当部署名

Sales Representative
担当者名

Holly Wu
TEL

886-7-5577660
FAX

886-7-5570560
メールアドレス1

thinking@thinking.com.tw
メールアドレス2

hollywu@thinking.com.tw
プレスの方お問い合わせ先
住所

〒813 12F, No. 93, Dashun 1st Rd., Zuoying Dist., Kaohsiung, Taiwan
担当部署名

Sales Representative
担当者名

Holly Wu
TEL

886-7-5577660
FAX

886-7-5570560
メールアドレス1

thinking@thinking.com.tw
メールアドレス2

hollywu@thinking.com.tw
関連リンク
URL 1

URL 2

URL 3

URL 4

URL 5